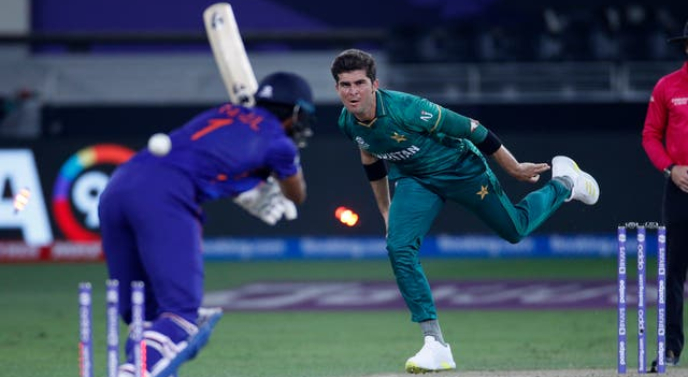 Ind vs Pak is bigger than Ashes for Vaughan
Former English cricketer Michael Vaughan says that there is no biggest rivalry than India vs Pakistan, not even the Ashes Test series.
The cricketer-turned-commentator states that people take Ashes as the big game, but Ind vs Pak is bigger than that.
Undoubtedly, the craze of Ind vs Pak is immense. The arch-rivals faced each other in the ICC T20 World Cup 2021 and the men in blue were handed over a 10-wicket massive defeat. The number of spectators in the stadium and the live lookouts on social media is way more than the other games.
Vaughan, while defining the hype of Ind vs Pak, stated that,
"I think, we being England and Australia ex-players, we all kind of think of the Ashes as the biggest game in world cricket, it's not! India versus Pakistan is the biggest game"
As Virat Kohli became the first Indian skipper to lose a World Cup match versus Pakistan, Vaughan says that all eyes are now on Rohit Sharma who has a new lead in limited-over cricket of India.
Looking forward to Rohit Sharma being the captain, probably the first time he's going to be under real pressure. It's going to be an epic event,"
It must be noted that the ICC revealed the T20 World Cup 2022 scheduled on Friday. India and Pakistan are placed in the same group and will see each other on 23rd October.